Exercise and the cytokines-interleukin-6 (IL-6) and tumor necrosis factor-α (TNF-α): A review
Exercise and the cytokines, IL-6, TNF-α
Ambarish Vijayaraghava

M. S. Ramaiah Medical College

Venkatesh Doreswamy

M. S. Ramaiah Medical College
Keywords:
Cytokines, Exercise, Interleukin-6, Tumor necrosis factor-α
Abstract
Interleukin-6 (IL-6) and tumor necrosis factor-α (TNF-α) were one of the first few cytokines to be discovered. The normative data for levels of cytokines IL-6 and TNF-α in particular and all other cytokines in general have not yet been established well. The normal levels for each of the cytokines vary from one race to another. Therefore, all studies need to be done in cases and controls belonging to the same race or same populations. The kits for cytokine assays are expensive and running the assays is laborious and time consuming. It is recommended that the serum/plasma samples are run in duplicates and triplicates to avoid error. Immunology and the field of cytokines is an area which has many domains unexplored. As yet, it is not clearly understood by what mechanisms and pathways each of the cytokines alter the levels of other cytokines. Exercise or physical activity is an intervention which can be administered easily and levels of cytokines measured before and after intervention in same individuals taking all the above mentioned factors into consideration. Hence it is imperative that we look into studies on exercise and cytokines to do further research in the field of cytokines.
Downloads
Download data is not yet available.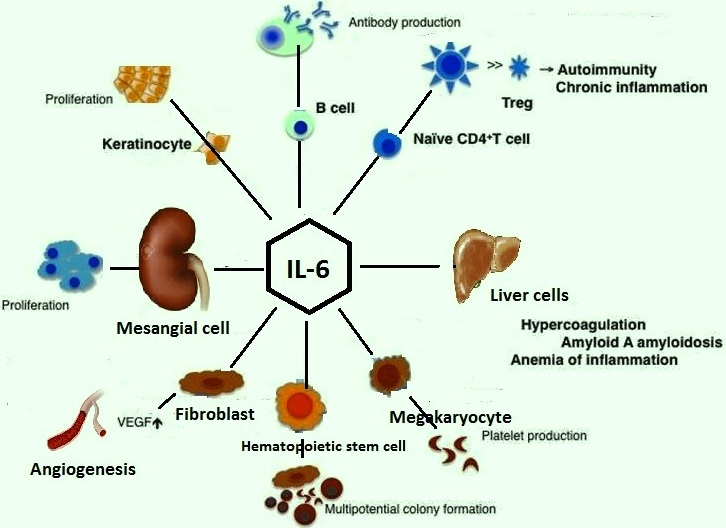 How to Cite
1.
Vijayaraghava A, Doreswamy V. Exercise and the cytokines-interleukin-6 (IL-6) and tumor necrosis factor-α (TNF-α): A review. Annals of Medical Physiology [Internet]. 8Apr.2017 [cited 4Jun.2020];1(1):3-. Available from: http://amphysiol.com/index.php/amp/article/view/v1i1.263485
This work is licensed under a Creative Commons Attribution 4.0 International License.
The authors warrants and represents that the submitted MANUSCRIPT is an original work and has not been published before in any form, and that it does not infringe upon any copyright or other right(s), that it does not contain infringing, libelous, obscene or other unlawful matter, that he/she is the sole and exclusive owner of the rights here-in conveyed to the Publisher, and that he/she has obtained the customary permission from the copyright owner or his legal representative whenever a text/passage from copyrighted material is quoted or a table or illustration from such material is used. The Author(s) will indemnify the Publisher for, and hold the Publisher harmless from any loss, expense or damage occasioned by any claim or suit by a third party for copyright infringement or arising out of any breach of the foregoing warranties as a result of publication of the Article. The Article shall be delivered to the Publisher free of copyright charges. In the event that the Article is not accepted and published by Publisher, this agreement becomes null and void.
Plum X metrics
Article level metrics are shown here