Target with-in target
Aiming to break therapeutic mediocrity
Keywords:
Molecular imaging, Molecular target, Pharmaco-therapeutics, Receptors, Target exposure
Downloads
Download data is not yet available.
References


Bremer C. Molecular targets. In: Baert AL (ed) Encyclopedia of Diagnostic Imaging. New York: Springer Berlin Heidelberg, pp.1154-55, 2008.


Society of Nuclear Medicine and Molecular Imaging. What are molecular imaging and nuclear medicine? Available from: http://www.snmmi.org/AboutSNMMI/Content.aspx?ItemNumber=6433 [Last accessed August 16, 2017]


Molecular imaging. Available from: https://en.wikipedia.org/wiki/Molecular_imaging (Last accessed August 16, 2017)


Verdine GL, Hilinski GJ. Stapled peptides for intracellular drug targets. Methods Enzymol. 2012; 503:3-33. [Pubmed] [Crossref]


Imming P, Sinning C, Meyer A. Drugs, their targets and the nature and number of drug targets. Nat Rev Drug Discov. 2006 Oct; 5(10):821-34. [Pubmed] [Crossref]


Eleven Biotherapeutics. Vicinium™ (VB4-845): Recombinant fusion protein in clinical development for the treatment of high-grade non-muscle invasive bladder cancer. Available from: http://www.elevenbio.com/pipeline/vicinium.html (Last accessed August 21, 2017)


Cardinale A, Biocca S. The potential of intracellular antibodies for therapeutic targeting of protein-misfolding diseases. Trends Mol Med. 2008 Sep; 14(9):373-80. [Pubmed] [Crossref]


Reverdatto S, Burz DS, Shekhtman A. Peptide aptamers: development and applications. Curr Top Med Chem. 2015; 15(12):1082-101. [Pubmed] [Crossref]


Mateus A, Gordon LJ, Wayne GJ, Almqvist H, Axelsson H, Seashore-Ludlow B, Treyer A, Matsson P, Lundbäck T, West A, Hann MM, Artursson P. Prediction of intracellular exposure bridges the gap between target- and cell-based drug discovery. Proc Natl Acad Sci U S A. 2017 Jul 25; 114(30):E6231-E6239. [Pubmed] [Crossref]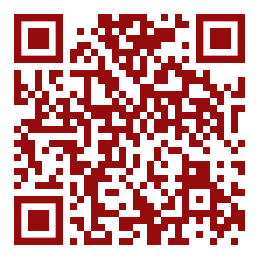 How to Cite
1.
Hazari M. Target with-in target. Annals of Medical Physiology [Internet]. 31Mar.2018 [cited 14Jul.2020];2(1):1-. Available from: http://amphysiol.com/index.php/amp/article/view/v2i1.275951
This work is licensed under a Creative Commons Attribution 4.0 International License.
The authors warrants and represents that the submitted MANUSCRIPT is an original work and has not been published before in any form, and that it does not infringe upon any copyright or other right(s), that it does not contain infringing, libelous, obscene or other unlawful matter, that he/she is the sole and exclusive owner of the rights here-in conveyed to the Publisher, and that he/she has obtained the customary permission from the copyright owner or his legal representative whenever a text/passage from copyrighted material is quoted or a table or illustration from such material is used. The Author(s) will indemnify the Publisher for, and hold the Publisher harmless from any loss, expense or damage occasioned by any claim or suit by a third party for copyright infringement or arising out of any breach of the foregoing warranties as a result of publication of the Article. The Article shall be delivered to the Publisher free of copyright charges. In the event that the Article is not accepted and published by Publisher, this agreement becomes null and void.
Plum X metrics
Article level metrics are shown here