A comparative study on ABO blood group and fertility hormones in infertile women in Calabar, Southern Nigeria
Keywords:
ABO blood grouping, Estradiol, Follicle stimulationg hormone, Infertility, Leutinizing hormone, Progesterone, Prolactin
Abstract
Infertility, a disorder of the reproductive system, is commonly linked to hormonal, pituitary, cervical, uterine, immunological or psychological factors. Besides these factors, it can also be idiopathic or unexplained. Hence, there is a need for more research to unravel the causes of the unexplained infertility. This work aimed at finding out whether there is any relationship between ABO blood group system and female infertility. The study design was cross-sectional. Three hundred women between 18 and 40 years attending fertility clinic at the University of Calabar Teaching Hospital, Calabar between 2011 and 2012 were recruited for this study. Serum progesterone, prolactin, follicle stimulating hormone (FSH), luteinizing hormone (LH) and estradiol were determined using Enzyme linked immunosorbent assay (ELISA) while ABO blood grouping was determined using the tube method. Statistical analysis was done using SPSS version 18. The confidence level was set at 95% where p-value less than 0.05 was considered statistically significant. The mean age of the women was 30.65 ± 5.47 years and the percentage distributions of the blood groups among the women were as follows: 24% A, 12% B, 4% AB and 60% O. The mean FSH levels of blood groups A and O individuals were significantly higher (p<0.05) than that of groups B. However, there was no significant difference (p>0.05) in the mean levels of progesterone, prolactin, LH and estradiol in the respective groups. From this study, 38% of the population had increased levels of progesterone, 58% and 18.7% had elevated prolactin and FSH levels respectively while 11.33% and 43.3% had reduced levels of LH and estradiol levels respectively. Though, there was high prevalence of hyperprolactinemia observed in this study, there was no strong association between ABO blood group and female infertility but, the increased FSH levels observed in blood groups A and O may be a potential link between blood group and infertility and therefore may be beneficial for further study.
Downloads
Download data is not yet available.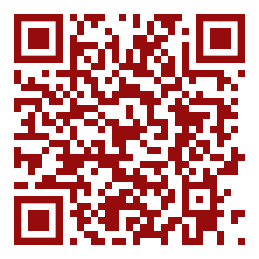 How to Cite
1.
Akpan UO, Bassey IE, Nwatu NN, Offor SJ. A comparative study on ABO blood group and fertility hormones in infertile women in Calabar, Southern Nigeria. Ann Med Physiol [Internet]. 2018Jul.1 [cited 2023Feb.8];2(2):19-24. Available from: https://amphysiol.com/index.php/amp/article/view/v2i2.298656
Section
Original Research Articles
License
The authors warrants and represents that the submitted MANUSCRIPT is an original work and has not been published before in any form, and that it does not infringe upon any copyright or other right(s), that it does not contain infringing, libelous, obscene or other unlawful matter, that he/she is the sole and exclusive owner of the rights here-in conveyed to the Publisher, and that he/she has obtained the customary permission from the copyright owner or his legal representative whenever a text/passage from copyrighted material is quoted or a table or illustration from such material is used. The Author(s) will indemnify the Publisher for, and hold the Publisher harmless from any loss, expense or damage occasioned by any claim or suit by a third party for copyright infringement or arising out of any breach of the foregoing warranties as a result of publication of the Article. The Article shall be delivered to the Publisher free of copyright charges. In the event that the Article is not accepted and published by Publisher, this agreement becomes null and void.
Sherpa/Romeo publisher policy can be viewed at Annals of Medical Physiology - Sherpa/Romeo Policy
Plum X metrics
Article level metrics are shown here